Your Guide On Things To Do On Boracay Island
Below you will find a wide choice of information on activities on Boracay Island. Whether you are looking for an action-packed adventure, something more relaxing, or an upcoming event, you will find it here on Boracay Beach Guide.
Boracay: The perfect place for a vacation and unwinding
One of Boracay's prized gems is White Beach, which is also the busiest area all over the island since tourists prefer the softness of its white sand brushing against their feet.
If you want to spend your vacation on an island that mimics heaven, Boracay is indeed a winning choice. The island has numerous activities that can tap your curiosity and passion for thrills.
Stroll along White Beach
Upon arriving in Boracay, do not forget to visit the phenomenal White Beach. Spotting the beach is easy—you have to follow the influx of tourists on the island, ask the locals for directions, or look for the expanse of white sand.
Sunbathing is also ideal because lying down in the sand in the morning is beneficial for your skin and health. You can also go strolling on the beach, but the best time to do this is when the sun has come down, granting you a full view of the beautiful sunset. Accompanying the sunset is the cool Boracay wind, further increasing the value of your vacation.
White Beach has contributed to the overall popularity of real estate in Boracay. It has also attracted developers and resort tycoons who want to take advantage of Boracay's fast-paced growth.
Dive, kiteboard, or just feel the waves
Scuba diving is a popular activity in Boracay. Many hotels across the island offer scuba diving that starts at PHP 350. Prices can go up in peak seasons, but you can resort to haggling if you have a tight budget. If you stay at a hotel in Boracay, they will most likely have a scuba-diving package fit for groups of people; if many people will take the package at once, the overall price goes down. Be sure to tag your friends along if you want to explore the island's underwater wonders.
Kiteboarding is perfect for people who want to test out the rough waves of Boracay. Kiteboarding is popular for males because of its speed level affected by the intense Boracay wind. The kiteboarding experience is another reason why a Boracay property for sale gets bought after only a few weeks of appearance in the real estate market.
If you are not fond of high-octane activities, you can settle for a morning or evening dip in the waves.
Staying in paradise on Boracay
You may consider setting up abode in Boracay Island. The island welcomes foreign tourists, especially retirees, who want to enjoy moments of peace. Boracay beach resort hotel accommodation is generally affordable, and the price of necessities on the island can fit within anyone's budget. Investors and developers can also find high financial leverage on Boracay investments due to visitors' unstoppable influx.
Things to do in Boracay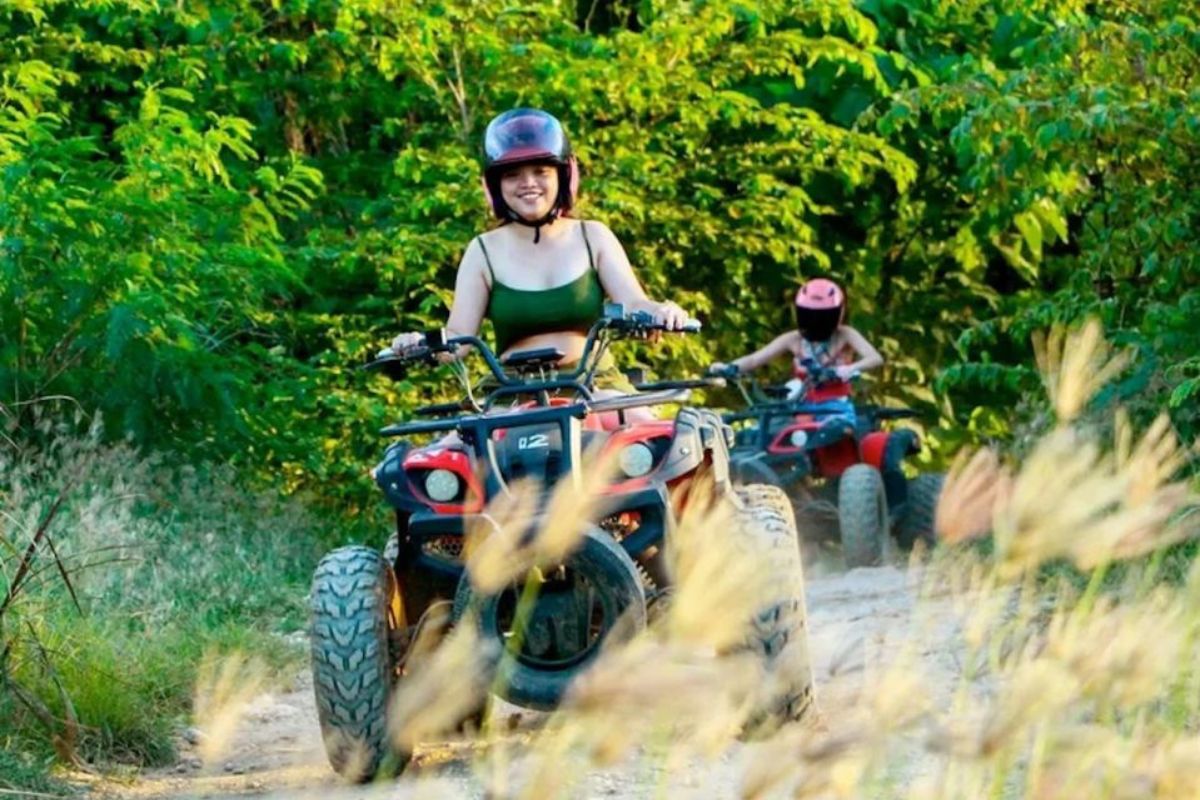 Choose an exciting ATV ride or a buggy car drive on the island of Boracay. Drive around the trains and enjoy breathtaking views of the …