Quality accommodation the comfortable way to stay on Boracay
A Comfortable Haven on Boracay
Quality budget resorts and hotels on Boracay provide high-end facilities with modern city convenience.  Accommodation in this three-star range is deemed to be of a very good standard providing higher quality facilities, more spacious public areas, and a greater variety of services than the budget options.
Outstanding Service on Boracay
Just because you are staying in a middle range hotel does not mean that this reflects the level of service you will receive.  Hotels in this range offer a great variety of services ensuring that your stay is safe, relaxing, and easy.
Our list of quality budget hotels on Boracay
If you're looking for a quality budget hotel on Boracay, we've got you covered. Our list includes some of the best-value hotels on the island, all of which offer great amenities and a comfortable stay for a fraction of the price of a more luxurious place. Whether you're looking for a beachfront bungalow or something a little more secluded, we have something for everyone. 
These quality budget-friendly hotels are all bookable.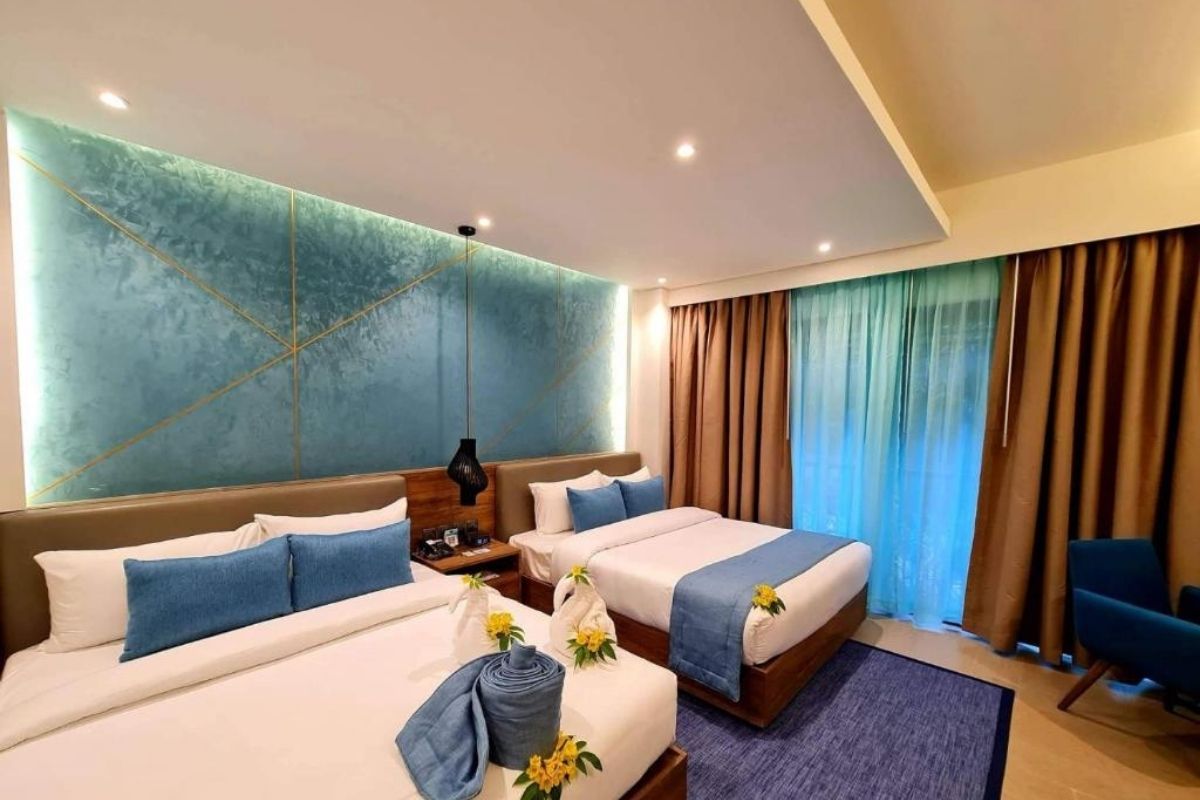 Fairways and Bluewater Boracay is an 80-hectare eco-friendly resort located in Station 1, Boracay Island, and has been regarded as one of the top luxury