Your guide to all things culinary on Boracay Island.
This Boracay Beach Guide is your place to go to for all things Boracay, including culinary delights and food. Aside from the powdery white sand and crystal clear blue waters on Boracay Island, one of the best things to spice up your stay in Boracay is the food.
There is a vast range of cuisines available on Boracay Island – something to suit everyone!
Seafood and Service
Select the local seafood of your choice from D'Talipapa and have it cooked to your liking.
American Inspired
There are American style diners on Boracay serving steaks, burgers, and other American inspired treats.
Spanish
If you enjoy Spanish cuisine, you will love Boracay's Spanish tapas bar, serving a range of tapas, paella, calamari, and more.
Italian Cuisine
Pizza, pasta, and gelato deliciously flow from Boracay's Italian inspired restaurant.
Mexican
Feast on quesadilla, enchiladas, smokey burritos and tacos at Boracay's favorite Mexian restaurant.
Indian
If you are looking for Indian cuisine during your stay in Boracay, you won't be disappointed. Favorite options on the island include naan, roti, chicken masala, and biryani rice.
Greek
There is even the opportunity to sample Greek-inspired cuisine on Boracay. Food such as Flaming Saganaki, Chicken Gyros, kebabs, pasta, salads, and soups.
Desserts/Sweets
No dining experience would be complete without dessert. Luckily in Boracay, there are plenty of dessert options. There are numerous dessert options to suit all tastes and budgets from high-end lemon cheesecake to a chocolate lava cake.
They say a trip to Boracay is never complete without sampling some authentic cuisine.  
Filippino
There is a large selection of authentic Filippino food available for you to try. Favorites include crispy Bulalo, Thai rice bowls, tofu salad, and Salpicao.
If you crave some good food, Boracay has much great food stops to make your choice. Be careful; you might forget about your diet while in Boracay! 🙂
You might enjoy one of these articles about food on Boracay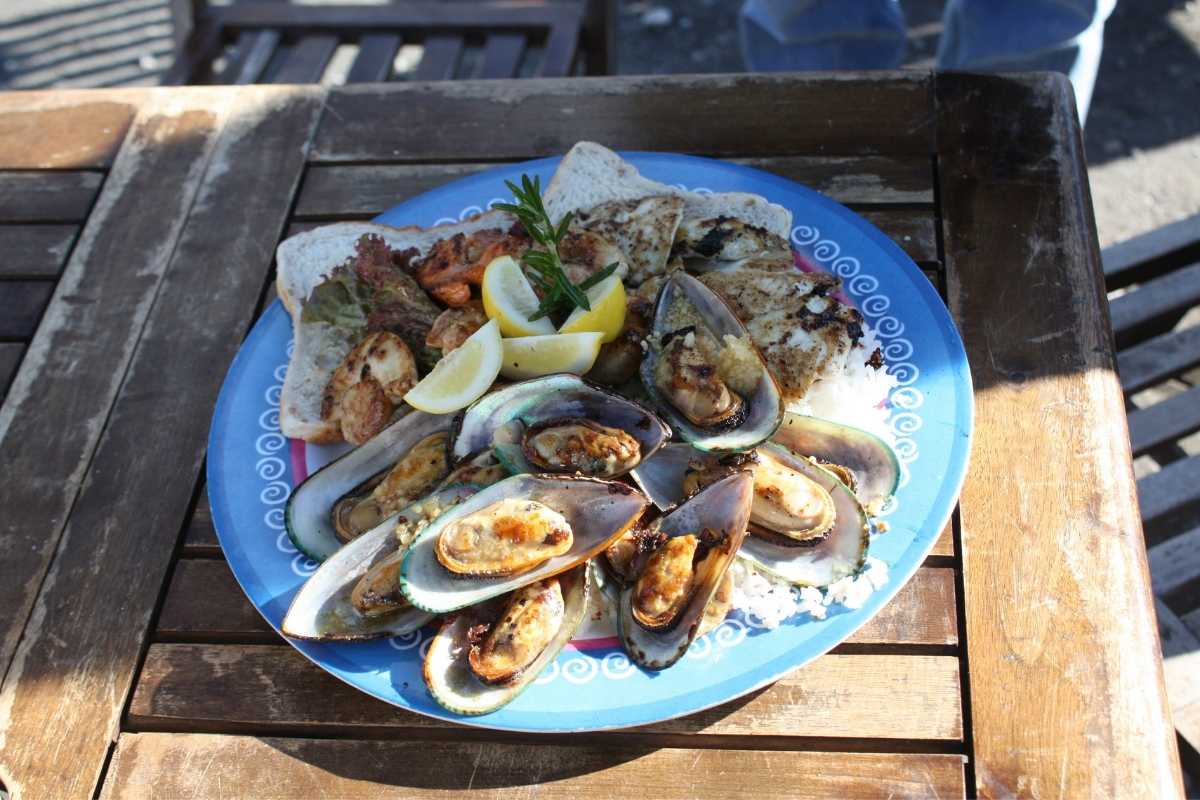 Boracay is an excellent choice for a beautiful vacation. The island is progressing rapidly, offering hundreds of perks and experiences for the average tourist. Upon ...