Book a hassle-free private Boracay airport transfer to and from your hotel NOW!
No need to negotiate or find a taxi, no need to try and figure out how to get the public transport with your heavy luggage.
Private transfers are super cheap and a great way to skip the long lines at the airport.  Transfer packages also include your ferry ticket and fast-track ferry boarding.  So not only do you not have to worry about buying a ferry ticket, you'll also get to avoid those queues when boarding.
Free cancellation – Cancel up to 24 hours in advance to receive a full refund
Reserve now & pay later
Includes your ferry ticket. Upgrades are available to a private speedboat.
Your driver will meet and greet you at the airport holding a sign or pickup from your hotel. Upgrade available from an electric tricycle to an air-conditioned van from the port to your hotel.
Driver speaks English
Pickup optional from your accommodation in Boracay
Best price guarantee
Wheelchair accessible
Private group transfer, not shared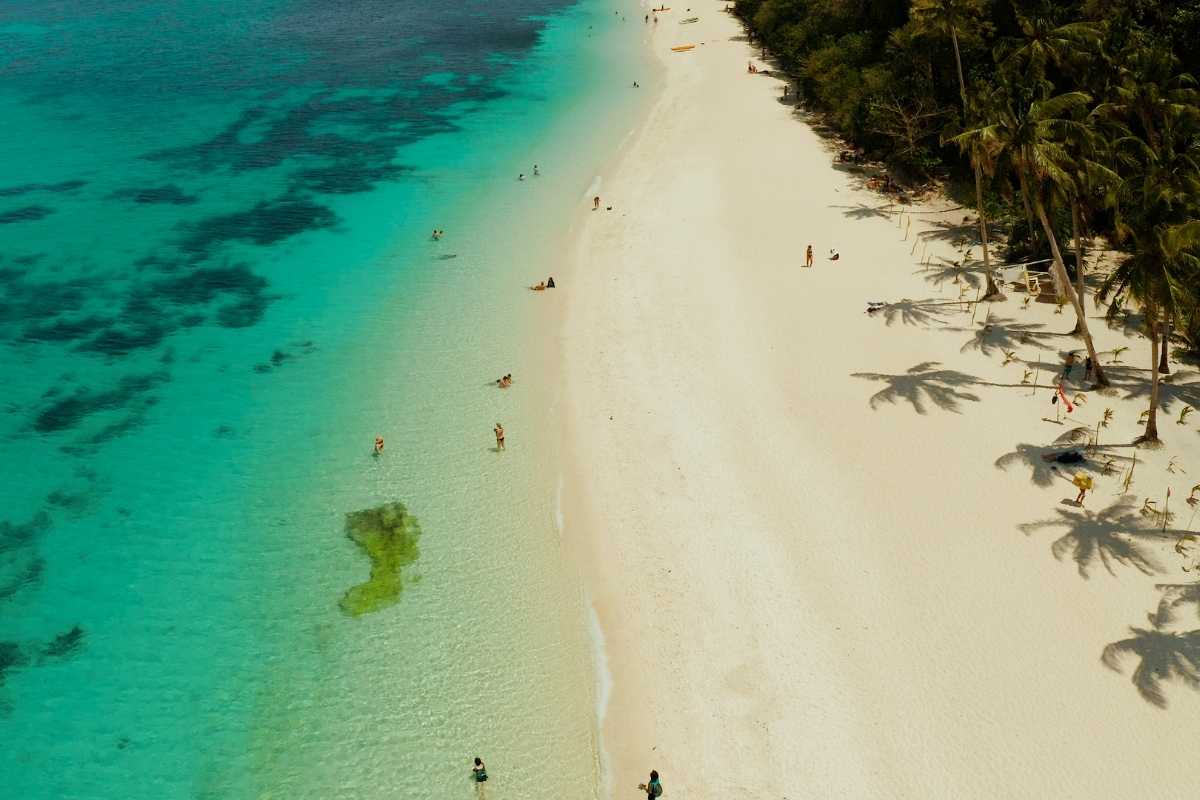 Shared or private premium Caticlan airport transfer directly to your hotel in Boracay.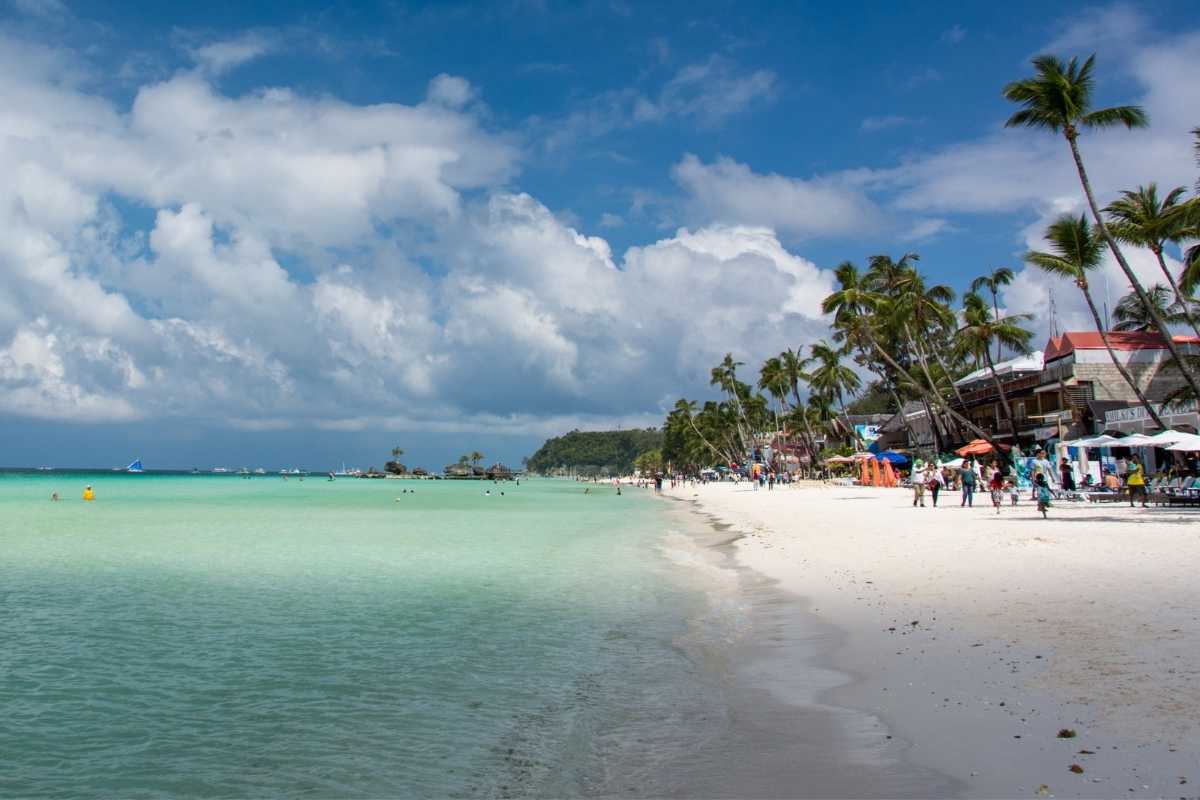 Premium private airport transfer between Kalibo Airport straight to your Boracay hotel - it's all included.​
FAQ and Things to Know about Airport Transfers in Boracay Island
How much is airport transfer from Caticlan to Boracay?
The airport transfer from Caticlan to Boracay using public transport usually costs around 1000 pesos ($18 US) per person in 2022. This price includes your ferry ticket, environmental & terminal fees, taxes plus your e-trike ground transport to your hotel. However, the price may vary depending on the season and the type of transport that you choose. I recommend booking a package airport transfer like this to save a lot of hassle plus you get to skip the queue at the airport and the ferry.  But if you want to travel in style, then a private speedboat then a car or van would be a better choice. Whatever you do, just make sure to book your transfer in advance to avoid the long queues at the airport.
How much is the terminal fee in Boracay?
If you haven't pre-booked your airport transfer which includes the ferry ride and just turn up at the Caticlan jetty port terminal then you will need to pay Php 100 ($1.80 US) per person for the Terminal Fee. It is the same fee when you leave Boracay too.
Which is better Caticlan or Kalibo?
Caticlan is the preferred airport for those headed to the island of Boracay because it's much closer. However, Kalibo airport is more affordable and has more flight options. So it really depends on what's important to you. If you're looking for an easy commute and don't mind spending a bit more, go with Caticlan. But if you want to save a few bucks and don't mind a longer journey, Kalibo is the way to go.
How many airports are there in Boracay?
There are two airports that serve Boracay which are Kalibo International Airport and Caticlan Airport also known as Godofredo P. Ramos Airport. Caticlan provides more convenient access, as it is much closer than Kalibo, which lies 1.5 hours away.
How long is the boat ride from Caticlan to Boracay?
The Caticlan to Boracay ferry ride takes 15 minutes and costs Php 150 ($2.80 US). The schedule usually starts from 6 am - 6 pm, 7 days a week.
The best way get between the two islands is by taking this short but sweet boat service, which runs every hour or so!
Things to know at Caticlan airport
Once off the plane, before you enter the island, as a tourist
you will be asked for your confirmed hotel booking. Please present the actual booking confirmation document, a printout or screenshot is acceptable. As a tourist, you can only book a

DOT-Accredited Boracay Island accommodation.

  You can download the DOT list here.
you'll need to go through a registration process to check your QR code, PCR test and official acceptance form.

I recommend you get in the queue and have the QR person generate your QR code for you rather than trying to do it yourself on your phone. It'll save you a lot of hassle.

you are required to present proof of vaccination status.  You can be fully vaccinated, unvaccinated or partially vaccinated. Each requires a different vaccination card.
How long does it take to get from Caticlan airport to Boracay
From the Caticlan airport arrival terminal, it's a 2.5 km drive to Caticlan Jetty Port which will take 8 minutes in a car or bus.
Then it's a 1.9 km ferry ride to Cagban Jetty Port on Boracay Island which will take around 15 minutes.