Boracay is a small beautiful island in Aklan.
Boracay is a seven-kilometer long island, and has no airport, so travelers touch down at either the Caticlan or Kalibo airport in mainland Panay Island to reach the pristine beauty of Boracay Island.
Since it is a prime tourist spot in the country, several local airlines arrange flights to Boracay to send tourists from Manila closer to its esteemed shores. Below is a quick guide on affordable and fast Boracay flights.
What Airlines Fly To Boracay?
Flying to Boracay is easy because the country's first and second flag carriers, Philippine Airlines (PAL) and Cebu Pacific Air, hold daily flights to Godofredo P. Ramos Airport (Caticlan Airport) from Ninoy Aquino International Airport (NAIA) in Manila. Caticlan Airport has been officially named Boracay Airport in 2010 by its developer, TransAire.
For flights from Manila to Caticlan and vice versa, PAL and Cebu Pacific Air fly daily 9 and 13 times. The country's first flag carrier designates varying planes for the trips; the earliest flight from Manila departs at 6 am, while the earliest return flight from Caticlan leaves at 7:20 am. Generally, the airline allows a 20-minute difference before the Caticlan-bound plane returns to Manila. The second flag carrier, Cebu Pacific Air, uses 18 of its France-made ATR72-500 regional aircraft to accommodate Boracay passengers. The earliest Boracay flight leaves at 5:30 am, with the return trip departing at 6:50 am, the same window period as PAL.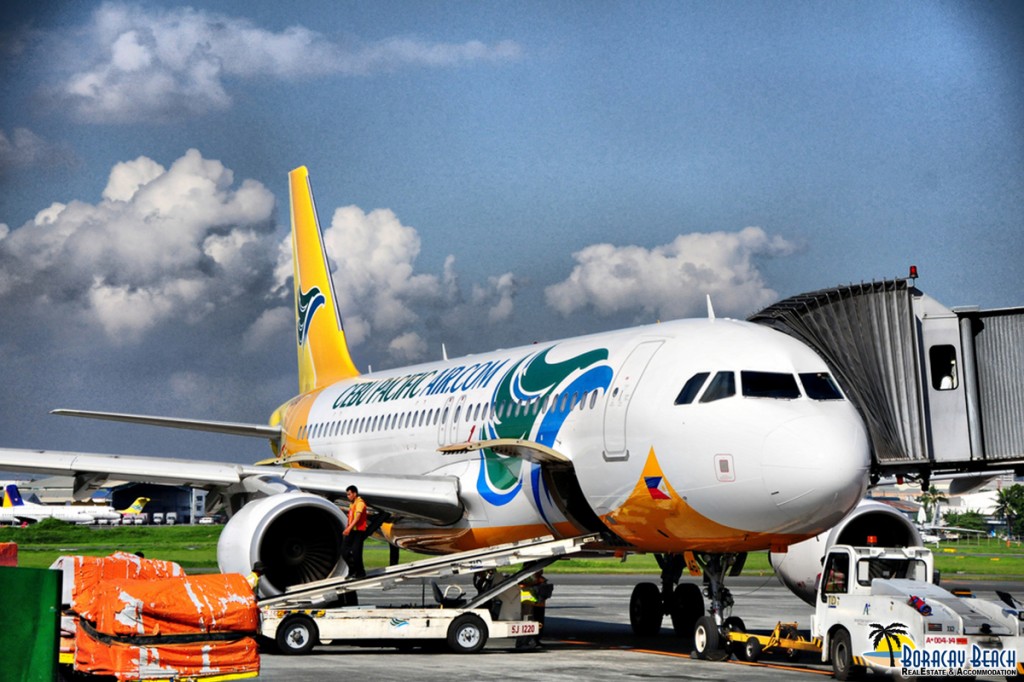 Besides these airlines, Zest Air (now with AirAsia), Air Philippines, and Southeast Asian Airlines (SEAIR, now CEBGO) also fly the Manila-Boracay route. Both Air Philippines and CEBGO connect to Caticlan Airport, while Zest Air touches down at Kalibo Airport. Among the three air carriers, only SEAIR has varying flight schedules for its aircraft, with some flying daily, while others are flying only on specific days of the week.
Cheaper Flights To Boracay Island
Seasonal flight deals from all air carriers allow travelers to save a few hundred on their vacation trip to Boracay island. PAL designates a travel period and offers discounts as far forward as six months prior.
Other air carriers have different deals for patrons. Air Philippines encourages vacationers to subscribe to its newsletter for daily promotions, while others offer base fares for only a short period. These airlines also provide round-trip tickets that cost around Php5,000 to Php10,000, with tight flight validity dates to match the irresistibly low rates.
Next To Touch Down
Travelers need to either travel by tricycle or car upon arrival to Panay before they can get to Caticlan Jetty Port for the boat ride to Boracay Island's port. Touchdown at Kalibo Airport requires at least an hour by car to Caticlan Jetty Port; Caticlan Jetty Port can be reached after a quick tricycle ride from Caticlan Airport.
The boat ride builds the excitement of setting foot on the fine sand of the island, and it is also one aspect that characterizes a Boracay trip. Once travelers arrive at Caticlan port on Boracay, they can ride a tricycle to their hotel in White Beach or other parts of the island. Tricycle is also the primary mode of transportation on the island, but bicycles and motorcycles can be rented to get around more easily.