I'll help you get to grips with Boracay real estate
Featuring beautiful scenery and a low cost of living, the location is not only desirable to Filipino investors but also to foreigners. Whether residential or commercial, Boracay island is one of the most attractive and lucrative investments you can make today.
Can Foreigners Own Property On Boracay Island?
There are certain limitations under Philippine law when it comes to land or property ownership by foreigners. If you're considering a residential property or business venture on Boracay Island, you must note the following:
Foreign ownership in a single project should not exceed 40 percent.

If married to a Filipino citizen, the foreigner can buy property, provided the title will be the spouse's name.

Foreigners can lease land for up to 50 years; if they decide to extend the lease, they can renew it for another 25 years.

Foreigners can own property through corporations that are at least 60 percent Filipino-owned. Several foreigners have partnered with Filipinos to form a corporation, with the former being a 40 percent shareholder as accorded by Philippine law. These partnerships are one of the most common methods through which foreigners acquire private and commercial properties.

Banks can't finance property purchases on Boracay Island because most of the land is untitled. They are only covered by a tax declaration, which is generally not accepted by banks in mortgage applications. Fortunately, other non-bank financial institutions allow mortgage applications only through a tax declaration.
How Do You Find the Ideal Boracay Island property?
Chat With A Local Real Estate Agent

Agents know which properties are for sale even before they get listed online. Tell them what you're looking for, so expectations are managed at the onset. Be courteous and show them you're a serious buyer, and the agent might be kind enough to do your property hunting for you and provide updates when something new becomes available.
Research Property Prices and How Much They've Sold For In the Past

Property prices are now easily known via an online search. Before taking the plunge or talking to a real estate agent, do your due diligence first, so there are no unpleasant surprises.
Check Out the Neighborhood Before Committing

Walk around the neighborhood to get a feel for the place, visiting local establishments at different times of the day. Check out the shops, restaurants, and locals. Ask the locals, vendors, and shop owners for information on the day-to-day to get a better picture of the place.
Check Area Plans and What's Being Built Around the Area

Will that scenic sea view be replaced by a high-rise within a few months? Know what's being built or planned for the area before making an offer on a property. Boracay Island property is a hot item at the moment, so knowing what's in and around the area will avoid surprises and disappointment.
Knock On Your Potential Neighbors' Doors

More than getting tip-offs on the property or area, you get to know your neighbors. If possible, have a look at their house or property and see if it is well maintained.
More articles I've written about living on Boracay, investing in Boracay and choosing a business
Get my expert advice on living on Boracay Island, investing in its real estate market, and starting a business there with this collection of informative articles I wrote.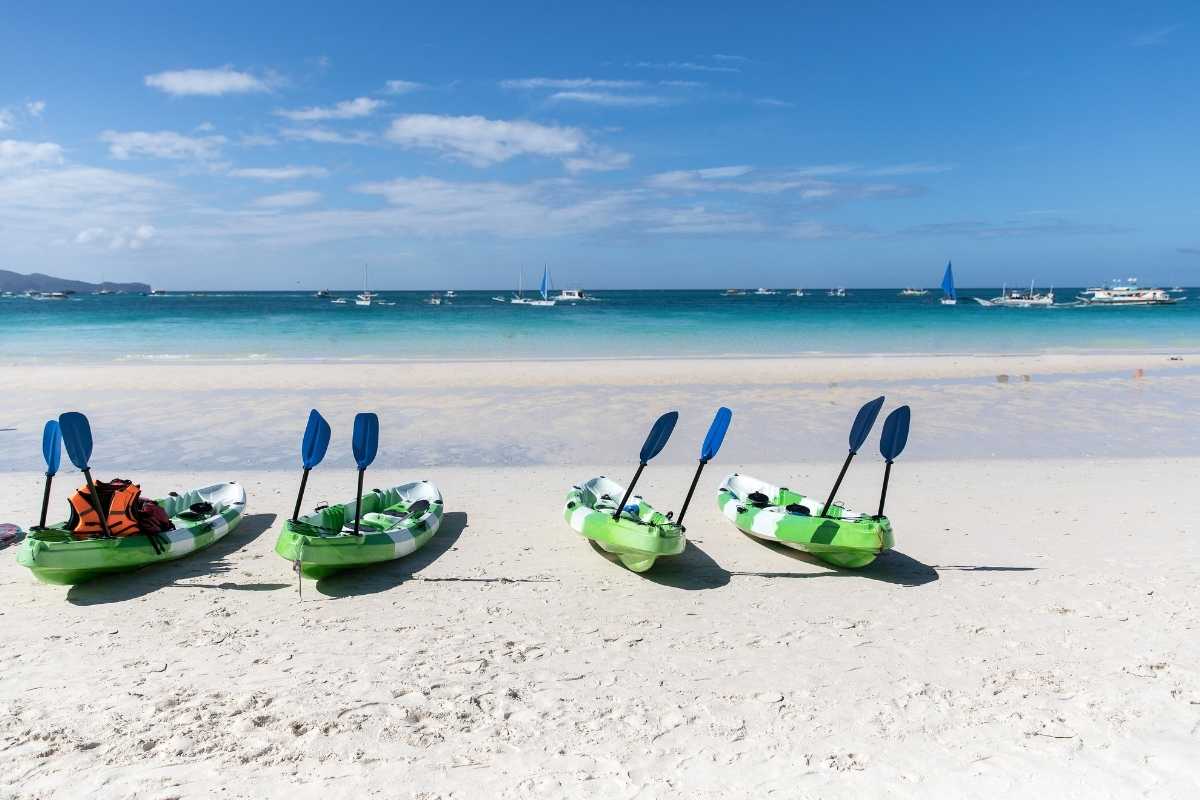 Boracay is one of the many places in the Philippines that has an exciting story to share. Put a mark between 1980 and 2010. You …